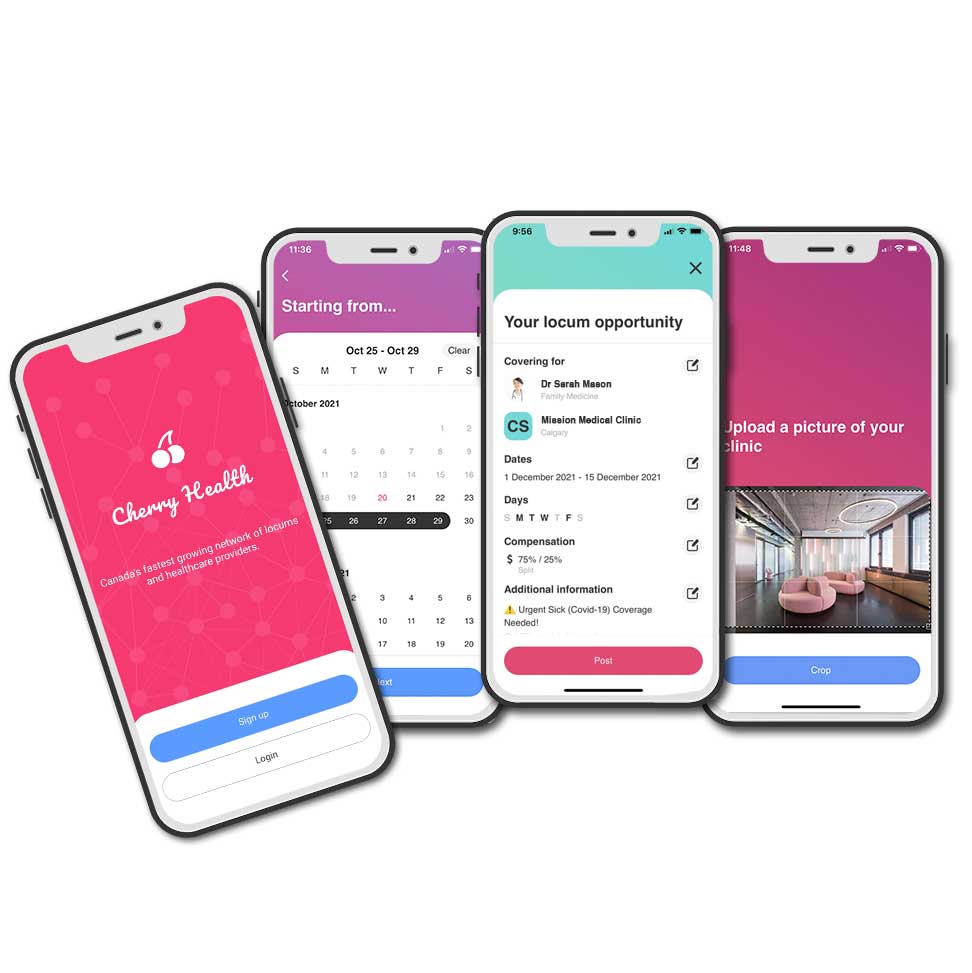 Physicians are finding it harder than ever to find locum opportunities in their communities – whether they have an established practice and are needing some time off or they are actively seeking clinics with locum opportunities.
Based out of Calgary and founded in the midst of the COVID pandemic, Cherry Health was created to help solve the physician staffing crisis facing Canadian medical practices. Now it is faster and easier than ever to find your next locum for vacation, personal or even sick time. Best of all there is absolutely no cost associated with hiring your next locum or seeking out your next job.
Cherry Health is a new locum matching platform now available to Alberta physicians. They make the locum process easy by breaking it down into small, easily manageable steps and connecting everyone together in one central network. So far over 12% of Alberta's family physicians have signed on and more than 14 years worth of patient care have been arranged through the Cherry Health network.
Clinics can create a profile and then any time a physician would like to request time off it takes less than 10 seconds to publish the locum opening.
Locum physicians can quickly browse through all the open job opportunities filtering them based on dates, location, EMR and then sort them even further based on remuneration and several other parameters.
The platform is available completely free of charge with no cost to locums, the physicians or their clinics. This is made possible largely due to a generous $100,000 development grant awarded by the Canadian Medical Association.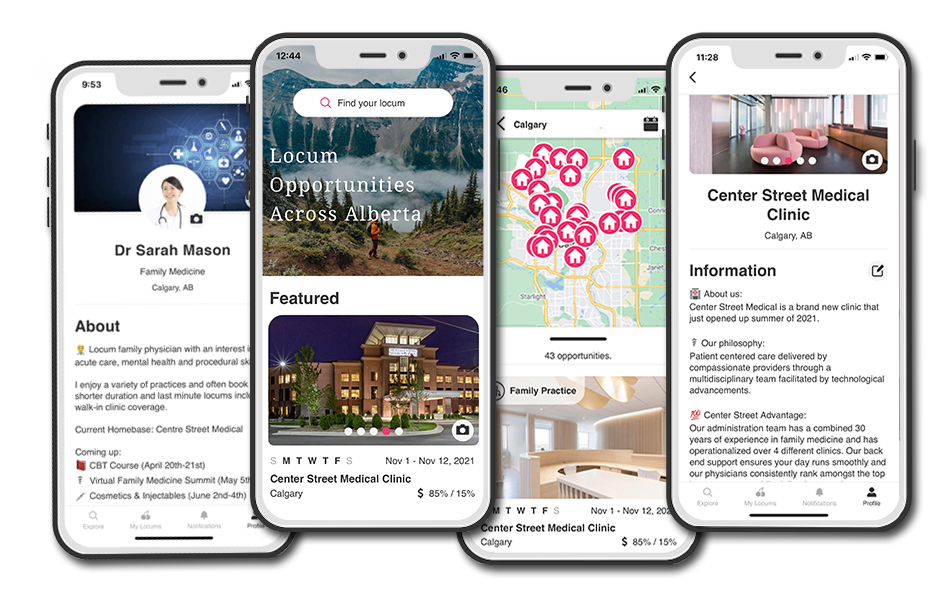 ---
Other Services
There are a number of options for you to access urgent and routine specialty advice in the Edmonton and North zone.  This includes SpecialistLINK, and eReferral for routine advice and RAAPID for urgent or emergent cases.
This one-pager was created as a reference to assist you in determining which service to use, based on the advice required and your preferences.
Click here to view the one-pager.

Specialist LINK
For Calgary Zone, please visit Specialist Link.
Visit Specialist LINK

eReferral
Request Advice through Netcare Portal
Visit eReferral

RAAPID
AHS telephone line for urgent or emergent cases
Visit RAAPID